How To Allow Watermarkly To Show Ads On Your Phone
Watermarkly is a photo watermarking tool. We show ads to keep the app free. Most ad publishers require ad tracking to be enabled on your phone. They use tracking to count how many sales ads made. There are some publishers who are ready to show ads without tracking, but there not many.
If you want to use the app for free, allow the app to use ad tracking, or purchase an upgrade.
How to Allow Ads to be Tracked on Your Device
First, go to your device's Settings. Go to the "Privacy & Security" section. In the next window, click on the "Tracking" field. You will see all tracking requests from the applications you have installed. In the general list, find Watermarkly and make sure that tracking is enabled.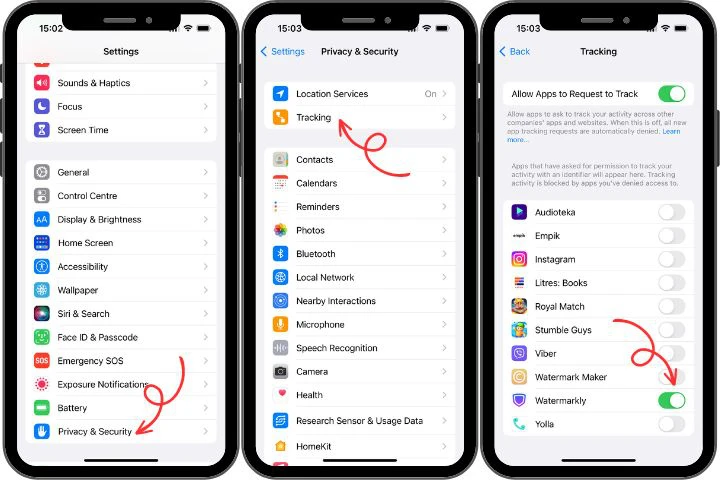 Otherwise, you can immediately scroll through the entire list of Settings and find Watermarkly in it. In the Watermarkly settings, make sure that the "Allow Tracking" button is turned on.