What Is the File Size of a Photo
Each picture is made up of a large number of dots called pixels. Each pixel has its color, a combination of three primary colors (red, blue, and green). 1 pixel in an image has about 3 bytes. High-quality, detailed images can have millions of pixels. As a result, one such picture can take up millions of bytes on a computer, smartphone, or any other device.
When a camera takes a picture at 10 megapixels, it is assumed that there are 10 million pixels present. Simple calculations allow us to conclude that one such snapshot, when stored, will occupy at least 30 megabytes in the device's memory.
Pictures with many pixels are clear, crisp, and detailed, but they take up a lot of memory on a device.
Also, difficulties may arise if you need to send such a picture by email. The download process may take a significant amount of time. If you reduce an image's KB size, this will help to avoid these problems. What's more, with the correct settings, the quality of the image will hardly diminish.
Why Reduce Image Sizes for Sites on the Internet?
Another reason to use an image size reducer tool is if you need to upload your image to a website. Images are an essential element of any site. Before reading an article, the user often skims the page and develops a first impression. The image is usually the element that initially attracts their attention.
Graphic elements on the page are liked by human visitors and search engine robots, which evaluate the page for ranking purposes. Google's latest SERP update added a more fruitful snippet. Now it's much easier to get to the top of search results using images.
The right graphic elements on the site will help improve the visibility and recognition of the web resource.
The human users who visit your site evaluate pictures according to the following criteria:
loading speed of all elements
image quality
connection with the topic of the article
informational value.
It is important to remember that each web page component takes up a certain amount of space on the server. The larger the elements, the slower the site will load. In some cases, perhaps when using mobile data, the page will not load at all due to a long wait time.
The act of reducing an image's KB size optimizes the photo and makes it possible to significantly reduce the overall size of the site. Since images are one of the weightiest elements, optimizing them can free up to 80% of server space.
What Does Photo Optimization Mean?
The image size reducer is one of the processing options that allows you to reduce the size of the image by removing information, for example:
metadata
where the photo was taken
device name, etc.
This information is not essential to the average user, but it does affect the weight of the image.
The Watermarkly tool also uses state-of-the-art photo rating algorithms. They analyze the image and determine which graphic elements can be removed without compromising the visual experience.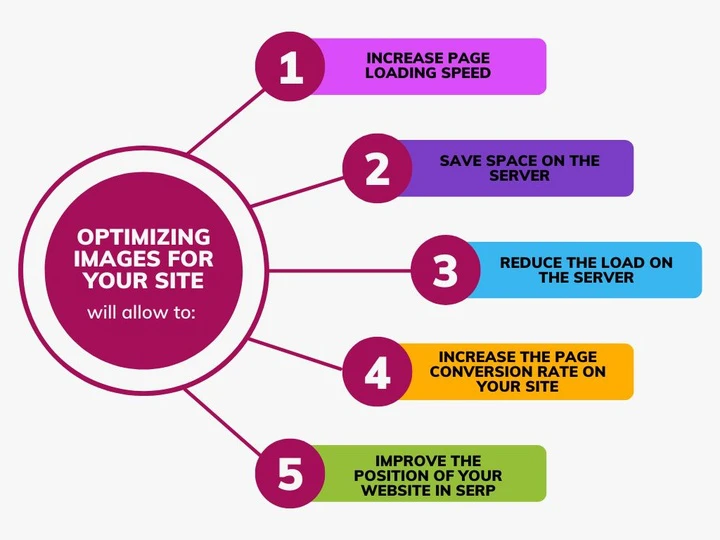 How to Correctly Reduce Image Size
It all depends on your goals. As mentioned above, pictures are compressed to speed up sending emails, free up space on a device's memory, and ensure a site's optimal operation.
For example, experts advise not to upload photos that weigh more than 500 KB to the site. The rule of thumb is to reduce an image's KB size to about 100 KB. This way, the pages will load well even with a slow Internet connection.
Do not use images of 1 MB or more. They will degrade the performance of your site and deter visitors.
How to Reduce Image Size with Watermarkly
If you need to reduce image size, just use our online tool. It works with multiple formats and compresses the image to the desired size in just a few minutes.
To reduce an image's KB size , follow these steps:
Go to the online application tab at the top of the page.
Add photos to be processed. To do this, simply drag and drop pictures or click the "Add Images" button. You can choose to upload images from your computer's hard drive, Google Drive, Google Photos, or Dropbox. In the case of uploading from cloud storage, you will need to give the application permission to work with your files.
Go to the image compression settings.
Save the finished product to your computer's hard drive or upload the processed images to your cloud storage.
What Settings are Available in Our Program for Reducing Image Size?
In the "Settings" section, located at the bottom of the application, you can adjust the quality of your images after processing. The following options are available:
The best quality. Before processing, our editor will evaluate your image and determine which elements can be removed without losing quality.
Smaller size. Suitable when the final size after compression is more important than the quality of the image. With this option, your image will have a minimum size after processing.
Specific size. This reduced image size option will allow you to select a specific number of kilobytes that your image should be after compression.
The "Better quality" and "Smaller size" options will allow you to evaluate the tool's performance after processing is completed. With the "Specific size" option, you will have more control over the result - you can use the preview to see how the image will look after compression.
Reduce Image Size With and Without Quality Loss: What's the Difference
When using the image size reducer tool, two options are possible - with and without losing quality. What is the difference between these two options, and which is better to choose when processing your images?
With the loss of quality
The main goal of this processing option is to get an image of the minimum size. When implementing this approach, the considerations of the quality of the image are not taken into account at all.
Without losing quality
A compromise option in which the size is reduced, but the quality hardly suffers. If you look at two pictures - the original and the processed copy – it is highly unlikely that you will be able to notice much difference. The image is often not processed, and the size is reduced by deleting various data.
The critical point in choosing the best processing technique for you is your priorities regarding the quality or quantity of the stored information.
Benefits of Reducing Image Sizes With Watermarkly
Our image size reducer tool is an entirely browser-based application that you can use on your computer and smartphone. A big plus of this format is that you do not need to download and install anything on your device. What's more, you do not need to register. The free version of the tool is available to all site visitors.
Other benefits of the service include:
There is no risk of viruses infecting your device. You don't download anything on your laptop, computer, or smartphone.
Confidentiality of your data. We never store your data or images on our servers. No outsider will ever get access to the originals of your pictures.
Fast processing. It will take only a few minutes from the moment you upload the pictures to the platform to receive the processed copies. Importing and exporting images is lightning fast. You won't have to wait long.
Simple functionality. You simply upload images, select the settings, and leave with your finished images. You don't need to learn complex features as you do with professional photo editing software.
An extensive list of additional features. With our site's help, you can compress your photos and carry out other different functions, like cropping, resizing or adding a watermark.
Free version. You can quickly process up to 10 images simultaneously, without purchasing a paid package.
FAQ
How to Reduce a File's MB Size?
Just use our tool to compress your pictures. It works online through a browser. You won't need to download anything to your computer or phone. Image processing is possible in three formats - best quality, smaller size, and specific size. In the free version, you can work with 10 pictures simultaneously.
How Can I Reduce Photo Size for Free?
If you need to process batch of images, the free version of our program will be enough for you. Just open the image size reducer tool and make the necessary adjustments. No need to create an account or enter a phone number or email address. To expand the functionality, you can purchase one of three paid subscriptions.
How to Reduce a JPG File Size on Mac?
You can always use special professional photo editing software installed on your Mac to process JPG images. But it's much easier to run our online tool. It works without downloading anything and runs directly in your browser. Without much effort and having to learn complex features, you can get compressed JPG pictures on your Mac in just a few minutes.
How to Reduce Image Size Online without Quality Loss?
Just select the "Best quality" mode in the settings. The image will be analyzed using unique algorithms. This will remove elements that will not affect the quality in any way but will reduce the weight. Most often, metadata is deleted, including information about your camera, date, where the photo was taken, etc. You will not notice the difference with the naked eye when comparing the two pictures.
How Can I Reduce Image Size on a Smartphone?
Our application runs in a browser. As a result, it runs on any device, including smartphones. What's more, you will not need to search for and download programs in the Google Play Store or the Apple App Store, which can put a load your mobile device's memory. Follow our photo editing guide; the process will only take you a few minutes.