Best Apps to Write Text on Photos
by

Lina Thorne • Updated · Posted in Photography
Using text on your photos on social media is an incredible way to expand your brand recognition. And, not just that, it's surprisingly straightforward to get the job done on any iPhone or Android device.
This post brings you the best free apps for adding text to photos, whether via a phone app or an online platform. Plus, many of these services also include photo editing tools so you can get all your desired effects in one place.
Best of all, most of them let you add text without spending a penny. However, depending on the app, you may need to dole out a little bit of money if you want an ad-free experience or additional features beyond what's available for free. If this sounds like something you'd benefit from, take a further look at our recommendations, and see which one is best for you.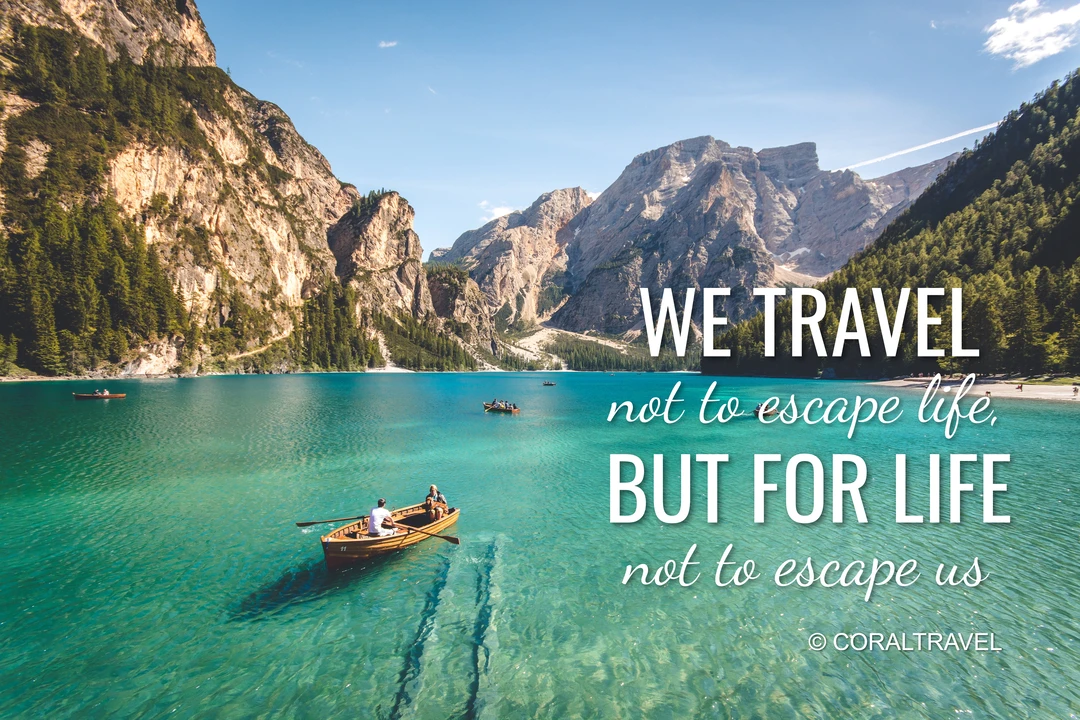 Canva
With Canva, you don't have to be a design specialist or an expert to add text to your photos. It is available as both a free and paid version, and has become popular amongst businesses for its array of professional features (even on the free plan). Text addition capabilities are a great example of the convenience and customization it offers.
Canva offers an incredibly easy-to-navigate platform with all the tools needed for exceptional visual creation. From banners and posters to flyers, there are over 100 typefaces and layouts to choose from as well as the ability to add text to images.
If you're proud of your work and want to get it out there, Canva makes it a cinch to share it with the world – be it on Instagram, Twitter, or elsewhere. Just add text to your photos and pop it on the social media platform of your choice, and watch the likes roll in.
Pros
Suitable for personal and commercial needs
100+ fonts to choose from
Accessibility on desktop and mobile apps
Cons
Resolution modification not present in free version
Subscribing to the desktop version of the service comes with a nominal monthly fee of $12.99
Phonto
When it comes to editing jpegs with text on Android and iOS devices, few alternatives can match the comprehensive suite of options that Phonto offers. Its intuitive interface allows users to add stylish text easily, ranging from custom fonts to color options for each letter.
Phonto offers an immense library of more than 400 fonts to meet your individual requirements. What's more, extra fonts can be downloaded with ease should you need to. As an added bonus, photo editing from the cloud is now made easier with this app as well.
If that's not enough, this application lets you customize the font size, color, gradient, and direction. Plus, it also gives you the ability to rotate the text and place it on a different plane for a one-of-a-kind outcome.
You can easily give your photos a creative twist by adding fun stickers and shapes, such as hearts, rectangles, stars, and bubbles. This program lets you change the background color too in just a few steps.
Once you've completed your image manipulation, sharing photos to social networks instantly is a breeze. Select from social media platforms such as Facebook, Twitter, and Instagram and your created content will be directly uploaded.
Pros
Wide selection of 400+ fonts
Convenient sharing of photos via social media
Available on both iOS and Android platforms
Free version available
Cons
Includes ads unless you opt for the ad-free version priced at $3.99
Image editing tools may not be as advanced as those found in other apps
Watermarkly
If you're looking to improve your digital assets without costing an arm and a leg, Watermarkly has it all. It is a free, web-based platform providing users with the tools they need to easily edit their images – whether that's adding or removing components from photos, or enhancing video content. An additional bonus: it doesn't require any downloads!
To add text to a photo using this service, follow these simple steps:
Visit the official website to begin.
To upload your image, click the button labeled "Upload Image" and pick the desired file from your chosen device (computer, mobile phone, or MacBook).
Make use of the "Add Text" feature to insert your desired words.
Once you've finished adding your text, click the "Save Image" button to store the edited picture on your device.
Pros
Free tool for adding text to images
Convenient online platform without the need for downloading or installation
Capable of removing or adding watermarks and text to images
Cons
Activation of the paid edition is required for watermark removal
Video support is not available in Watermarkly
Photo2Text
Photo2Text is a free must-have app that can be found on the App Store. Not only is this app incredibly easy to use, but it also offers unique text editing tools.
With this text editor, producing amazing visuals is at your fingertips, allowing you to adjust labels, fonts, and sizes to your heart's content. What's more, you can also now take your snapshots to the next level by building eye-catching postcards to share.
Pros
One of the top-rated iPhone apps for adding text to photos
Ability to change fonts and text size
Free to download from the App Store
Enables the creation of postcards with photos and text
Cons
Limited to iOS devices
Focused solely on adding text to photos, lacking broader editing capabilities
Kapwing
Discover Kapwing, a convenient online platform that makes editing your images, be it a PNG or JPG, so much easier. With its wide array of tools, there's no need to download any software. Make your pictures stand out with intuitive watermarking, logo, and text incorporation capabilities that will give your projects a unique look. With Kapwing's mission to help bring stories to life and provide an efficient solution for creators, you can be sure that you will create the perfect visuals for your projects.
Putting it simply, here are the steps you should always take into consideration:
Begin editing your image by heading over to Kapwing's website.
Head to the "Upload Image" button and add the photo you'd like to edit. You can also easily import images taken from social media channels via copy/paste techniques.
Customize your textbox with ease! Make use of the options to select your desired font size, color, and style, as well as adjust the sizing of the textbox itself. With these simple steps, you can achieve the perfect look for your text.
Once you have finished the modification, simply hit the "Export" button to immediately obtain the image file on your device.
Pros
Accessible online from any device
Free online option available to add text to images
Offers a wide range of tools for editing videos or photos
Cons
Requires an internet connection to work
Advanced features of Kapwing come at a high cost
DesignLab
Similar to Photo2Text, DesignLab is a popular app exclusively available for Apple phones that allows you to add text to your photos effortlessly. With several intuitive customization options, you can personalize your text with ease. Play with font, color, size, opacity, rotation, and more to give your visuals an edge.
DesignLab is the perfect combination of flexibility and personalization. Whether you enjoy having a blank canvas to create something totally original, or you prefer to use the existing templates as a jumping-off point, you have plenty of options.
Pros
Wide range of editing tools available
Multiple ways to add text to photos
Option to either create original photos with text, or use templates
Customizable features including size, opacity, rotation, effects, fonts, and colors
Cons
Exclusive to iOS devices
Lack of batch-processing functionality
Creative Cloud Express
Creative Cloud Express offers dynamic capabilities for enhancing images with text that can't be found anywhere else - however, these features do come at a cost.
With Adobe Creative Cloud Express, you can access the world of design with ease. Let professionally-made templates and Design Filters guide your creativity. Plus, stay connected as access and alterations to your designs can be done anytime, anywhere with its synchronized desktop and mobile version. Some additional great features of the program include Magic Text, layouts, fonts, filters, text cutouts, and myriad hues.
Pros
Access to professionally designed templates
Free 14-day trial for new users
Synchronization of designs across platforms
Cons
Watermark added to images created with the free version
Requires an Adobe subscription after the trial
FAQs
Why do I need to insert text into a photo?
By adding subtitles, motion-based text, or even a logo watermark, you can instantly give your images an attractive and stylish upgrade. So, look no further than these powerful tools to make your visuals stand out.
How can I add text to a photo in Watermarkly?
Just click on the "Upload Image" and follow with the "Add Text" button to place the text you need. With the help of this tool, you can have a professional-looking picture in a matter of minutes – add or remove watermarks, logos, or text, all in one place.
How can I add text to an HTML page?
If you want to feature text on your HTML page, you'll need to incorporate title elements in the respective fields. Anything populated within these title elements will show up as visible text on the page. Nonetheless, to do this correctly, you'll need a fundamental understanding of HTML. But if coding isn't something you do, a user-friendly tool like Watermarkly may be what you need to add words to photos and videos just the way you want.
A Final Word
We've rounded up seven great software options that you can use for personal or commercial projects. While free online tools may require a purchase when using them commercially, Watermarkly stands out as a reliable choice and is affordable and straightforward to use.
For an ultimate photo experience, several applications are available that give you a range of photo-editing options. From the perfect filter and effects to adding custom text for your unique message – these methods will help you get the most out of your shots before sharing them on social media. We trust this guide has provided you with the perfect app that fits your aesthetic and creative aspirations.